In-Home
or In-Office
Convenience


---

Tax Planning
& Preparation


---

Accounting Services
& Consulting


---

Profile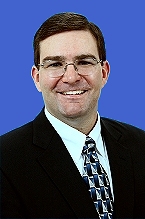 Credentials
William A. (Bill) Prentice is committed to providing close, personal attention to every client; to providing big-firm quality for a small-firm price.

Bill has eighteen years of experience in accounting and is licensed in the Commonwealth of Pennsylvania as a Certified Public Accountant. He is a member of the American Institute of Certified Public Accountants (AICPA) and the Pennsylvania Institute of Certified Public Accountants (PICPA).

As a family man and a former small business owner, William A. Prentice has a unique perspective for providing expert solutions to both individuals and small businesses.
WE CAN HELP WITH COMPLICATED ISSUES SUCH AS:
Multi-State Returns


Buying a Home


Selling a Home


Business Operations


Available Credits


I.R.S. Notices


---
Make sure that
you receive
all of the deductions
to which you are entitled.

---
Experience
big-firm quality
without paying
the big-firm price.


---
a pagecandy site